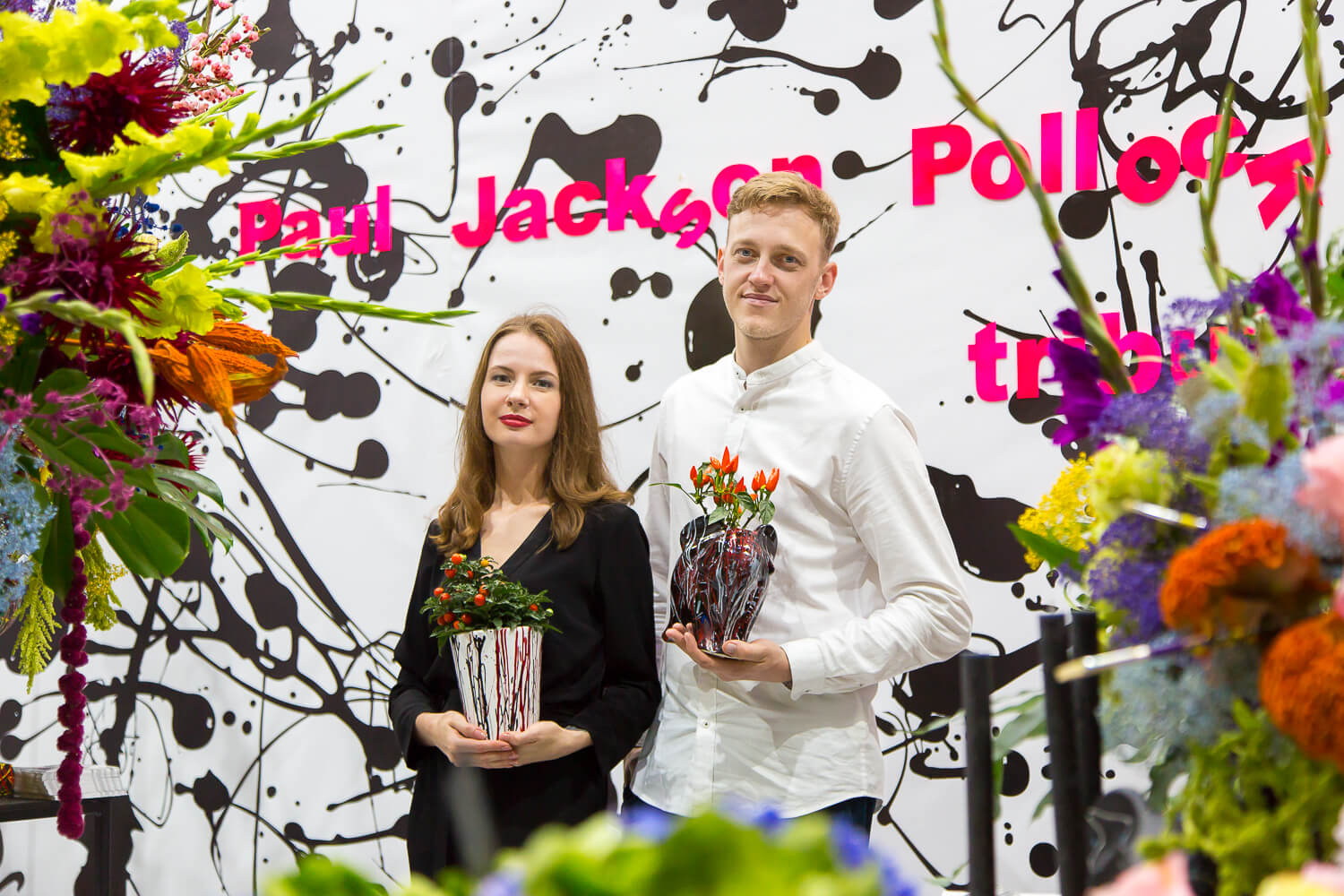 Searching for new techniques and perfect art solutions is our job. How and why the idea came to create a limited ANIMAL LAND collection of ceramics by LoraShen using acrylic pouring technique, we asked our most talented ceramic artist Anastasiia Voronina and sculptor Roman Zaderienko. Please, meet Roman and Anastasiia!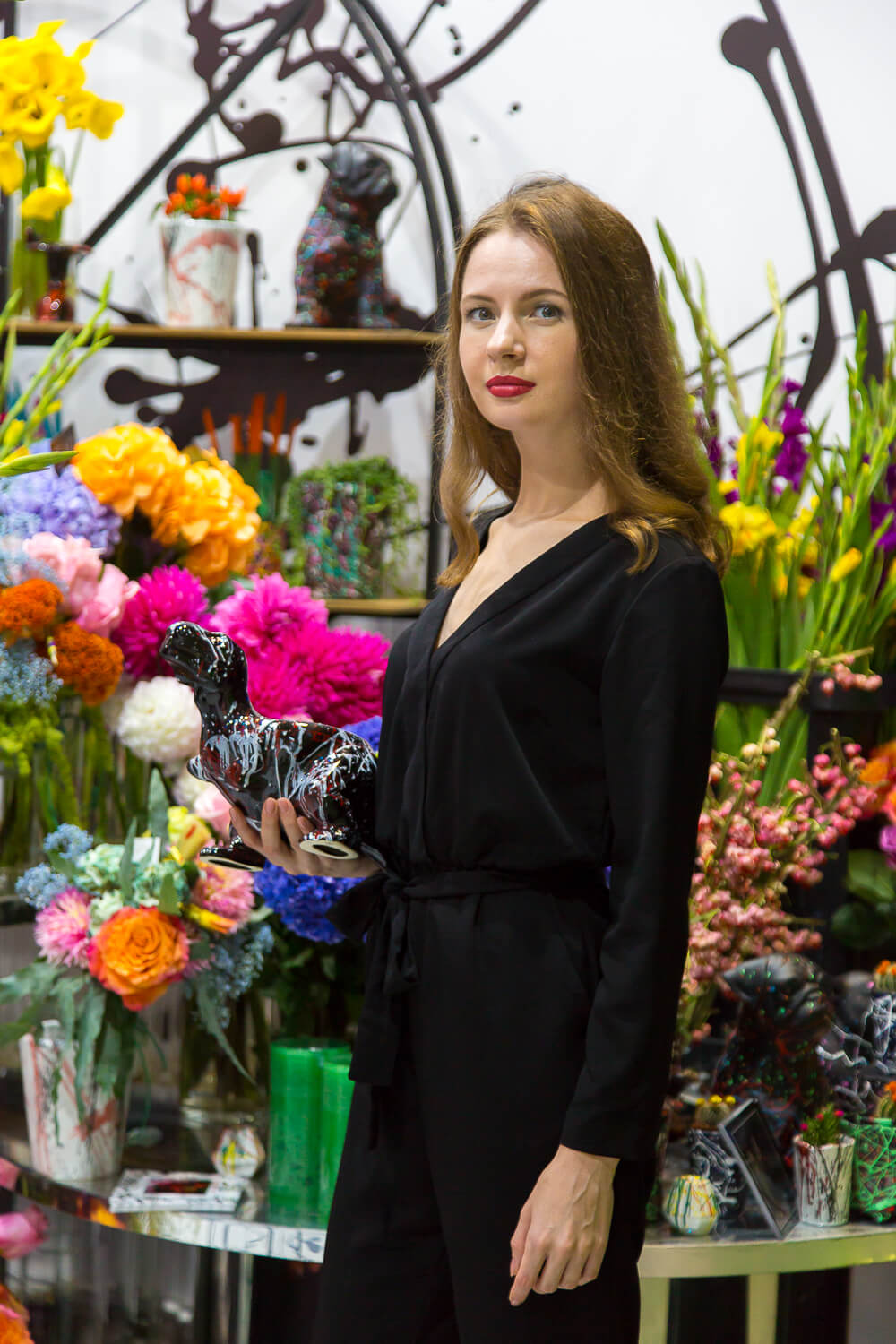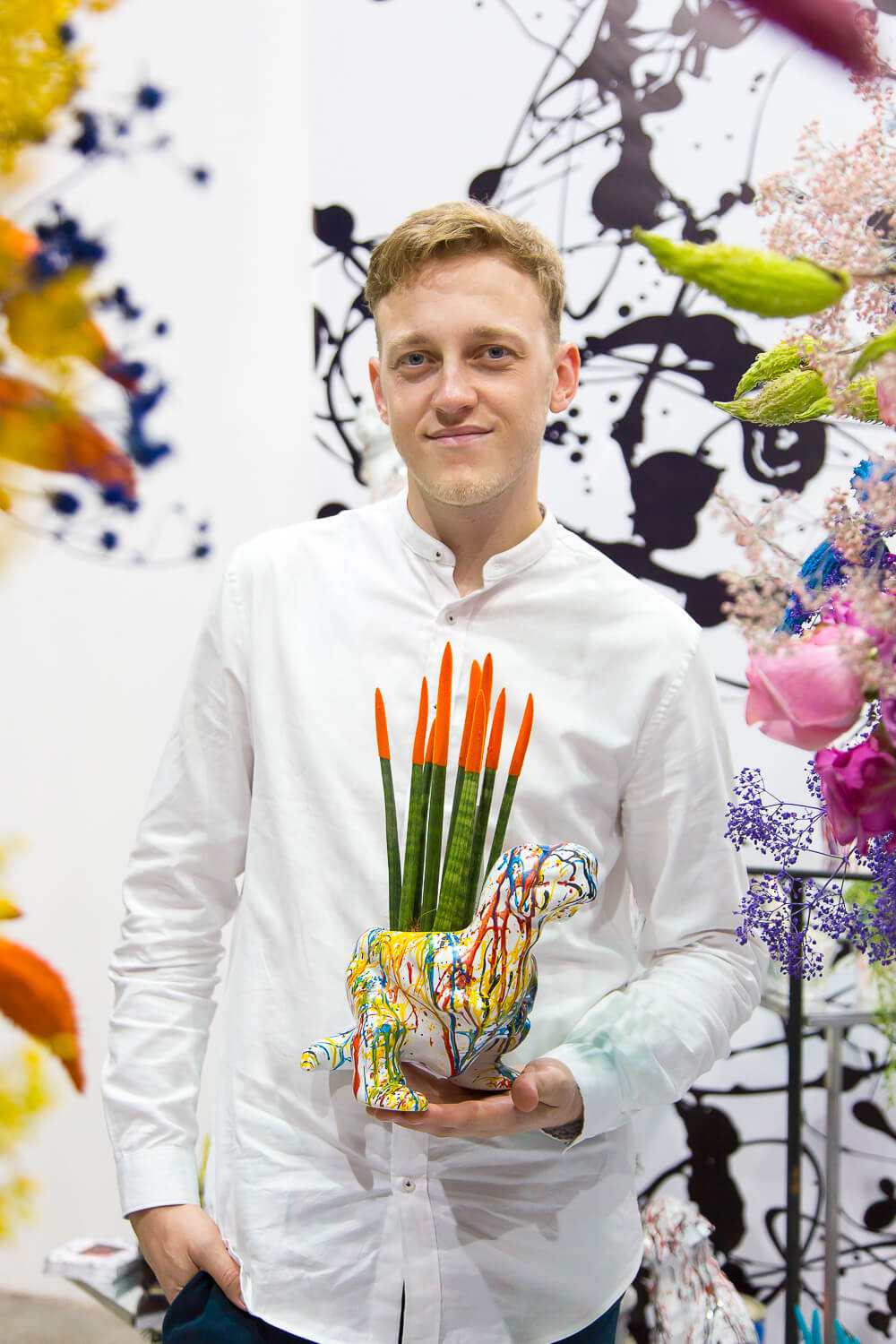 WHY POLLOCK?
ROMA: If you want to shift away from the traditional concept of the rightness, he is the personality in the history of art that comes to mind straight away. This is the goal we were pursuing. Each of the LoraShen's new ceramic items and decor is an attempt to make a dramatic shift. The Ukrainian ceramics tradition is enormously rich, diverse and well-respected by me personally. Yet new technological opportunities emerge, and I want people to see the ceramics they've never seen before. Since only a ceramic artist can understand the limitless potential of this material. It is worth noting that Pollock, who pursued the same idea has achieved great recognition, which means we can do as well.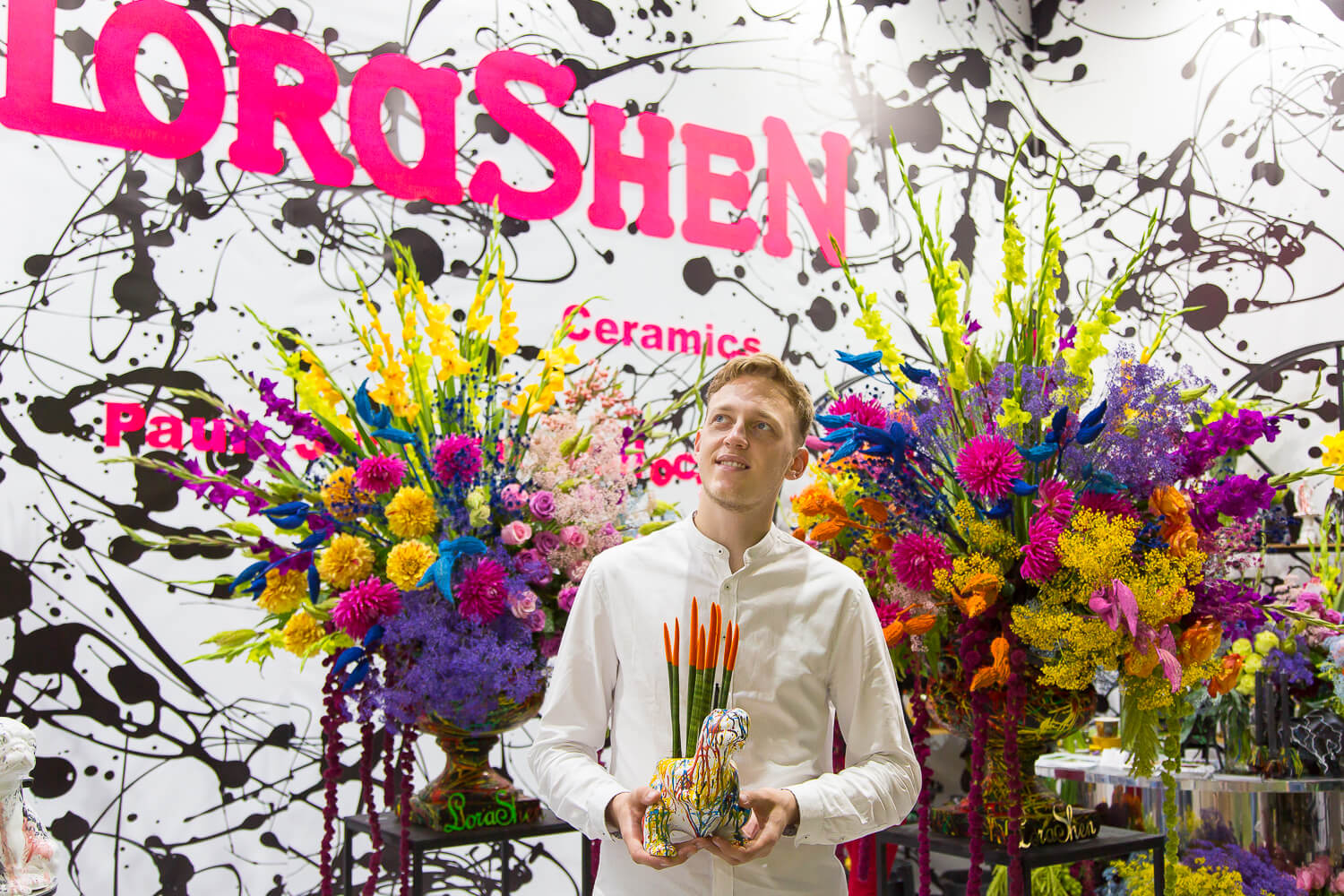 WHAT TECHNIQUE DID YOU USE TO COLOUR THE CACHE-POTS?
ANASTASIA: The one that Pollock invented – the acrylic pouring technique. In our case, we used glazes and overglaze colour. We loved it because we can "control its random nature."
ROMAN: Jackson Pollock's acrylic pouring technique is a fusion of the controlled and uncontrollable. We can say that about any ceramic décor item. Each firing with glaze and paints is a complex physical and chemical process, where we cannot tell the result. And we don't want to anyway! After all, experimenting with glazes is something what all ceramists love doing!
For this series, we picked not only glazes, but also bright overglaze colours which were prepared and applied by our skilled ceramic artist Anastasiia Voronina. Having studied the artworks of the master, she was using the matching colours of the paintings, applied the paints in the same order layer by layer, and after that all objects were undergoing the final (third) firing. Then twenty hours of waiting and voila – the experiment went well!
WHY DO YOU LIKE EXPRESSIONISM?
ROMAN: I guess, expressionism is a concentration that each student who paints should be injected with so could be recognized as a true artist, and I am no exception too. After all, the major purpose of any art is to express thoughts and feelings. Being a soft-hearted person, I do not use this concentrate in substance, but rather couple it with good decorative or academic techniques, all my works have it.
ANASTASIIA: Expressionism is cool because you have absolute freedom with the colour palette or a technique. And because it is absolutely vogue.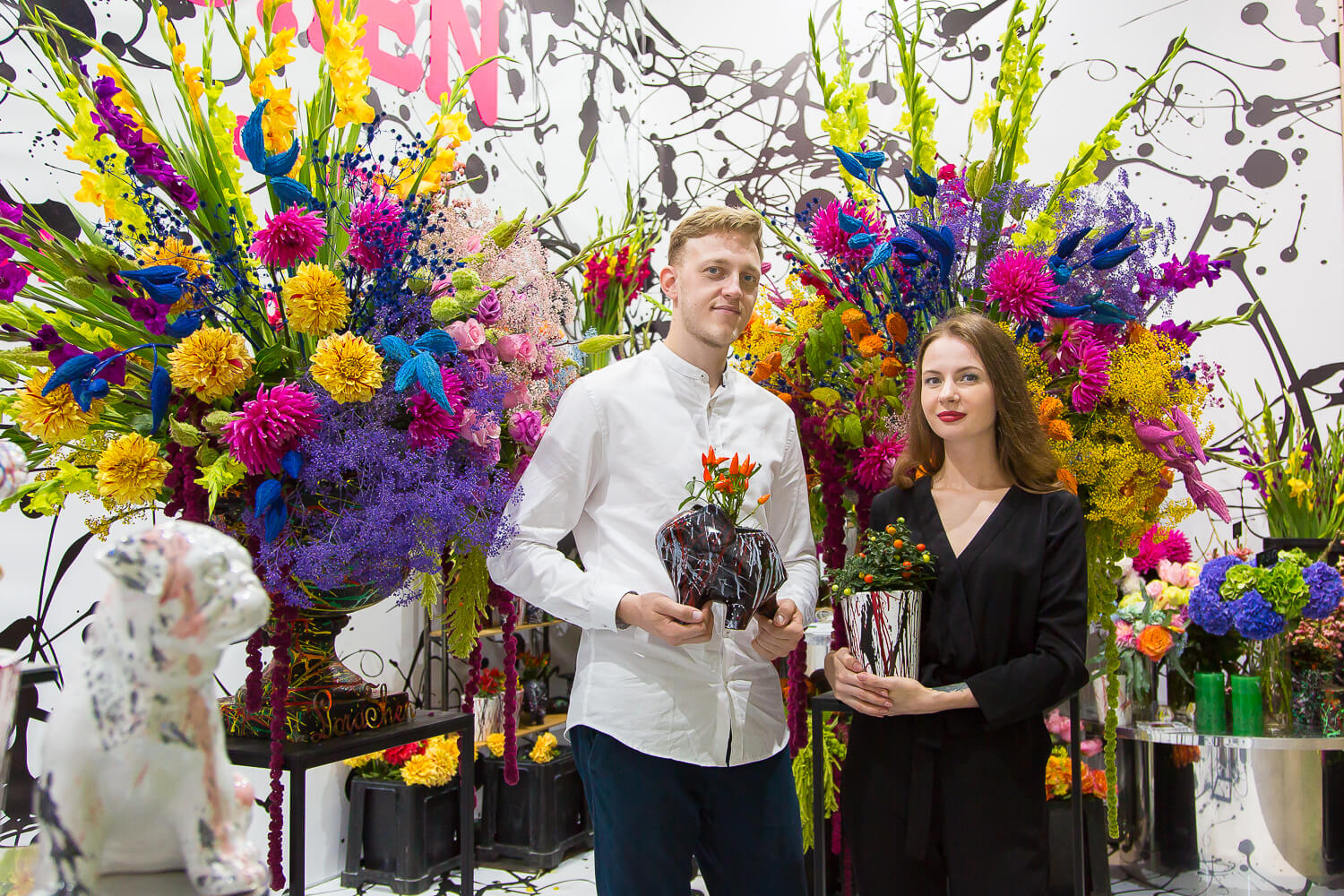 AND WHAT DID YOU WANT TO CONVEY WITH THIS EXPRESSION?
ROMAN: There is a need to capture the viewer with emotion. Expressionism is our tool and trusty assistant. After all, ceramics can be other that applicative. It has enough mediums to become an item of decor or art.
The biggest mission of what I do is to change people. I believe that each person shall surround themselves with everything beautiful: beautiful people, words, deeds, and of course to have eye treats.
Indeed, through the contemplation of the beautiful, we accept the God himself and become a bit purer and kinder.
ANASTASIA: I wanted to bring out the viewer's emotions, and the colour palette speaks for itself.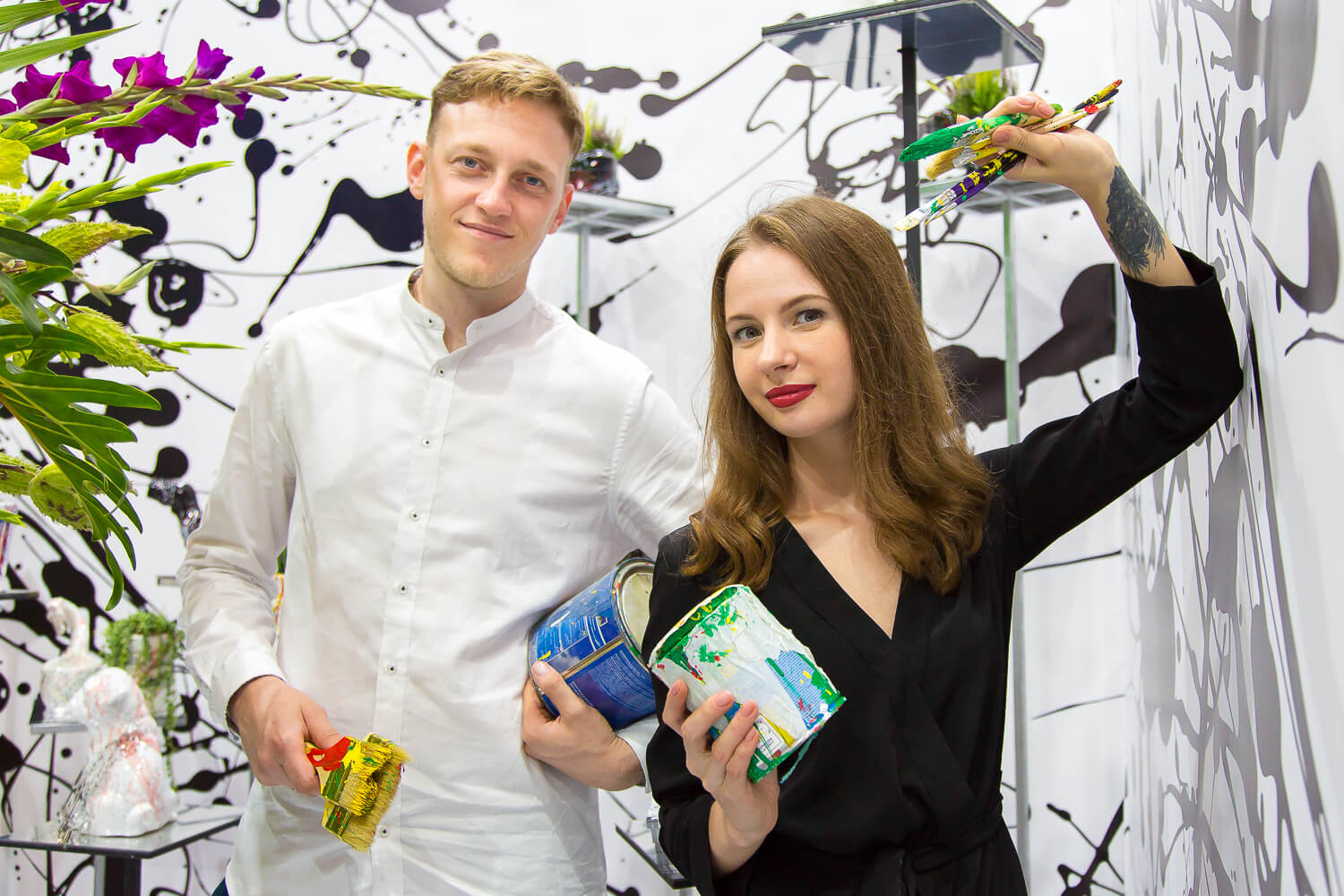 The ANIMAL LAND COLLECTION is available in all LoraShen stores and the online store.