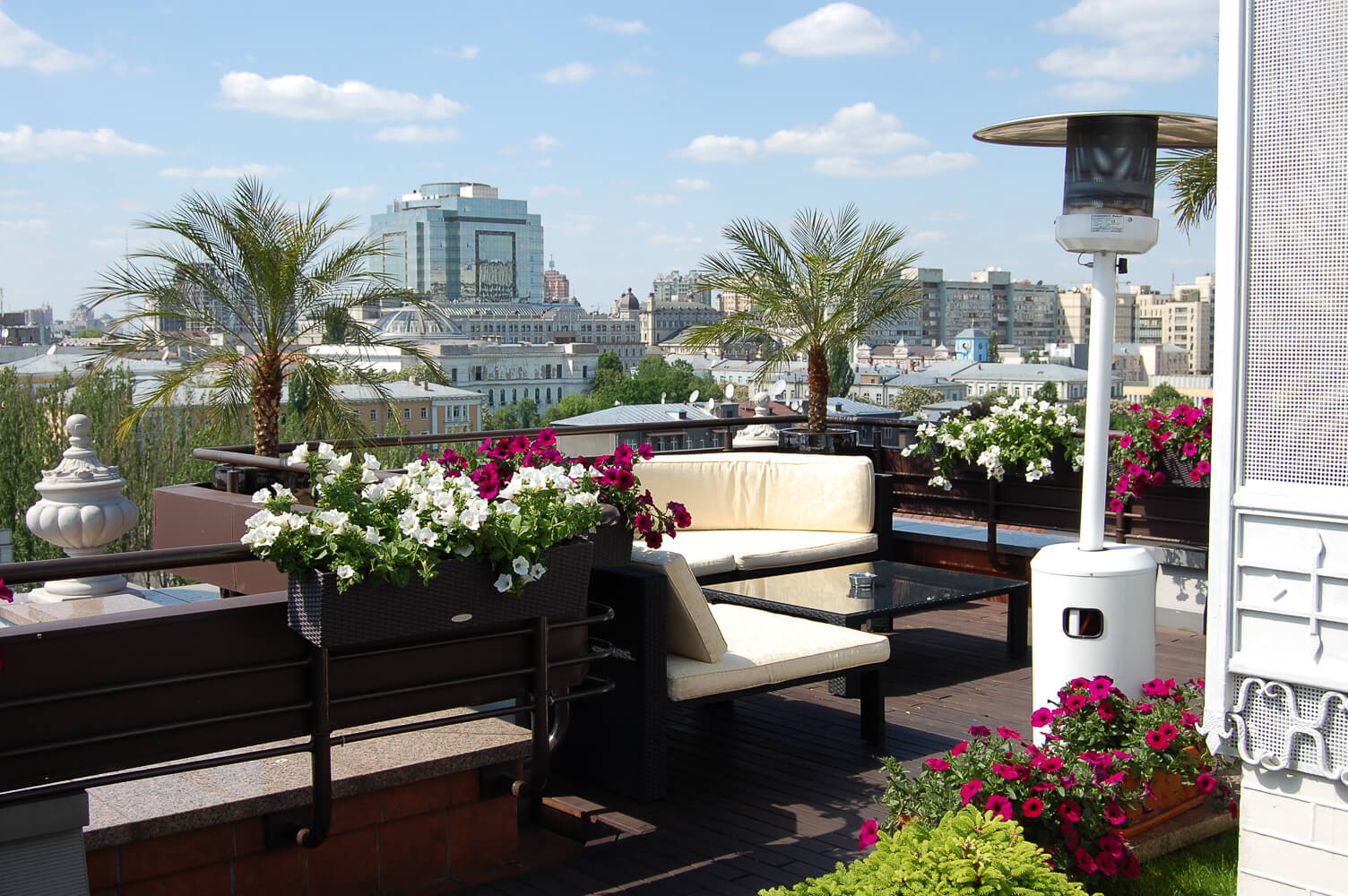 If you want to make your balcony a real oasis of beauty and freshness, you will definitely be interested in our offer! Our experts are proficient in this area and will use every effort to bring your ideas to life. You have a great opportunity to contact LoraShen and order green design for your balcony, sunroom, or even rooftop. You will have a custom project designed for you that will perfectly fit your interior, please you with its beauty and harmony, and bring you comfort and natural environment to your urban life.
We offer a set of features to deliver you the best result!
Here are the main advantages of cooperating with us:
novel green design ideas
high-quality services
turnkey solutions
good price
a variety of consumables and equipment
advanced technology
Ordering with us rooftop or balcony greenspace, you will get a natural and well-balanced interior where you and loved ones will feel absolutely cozy and enjoy natural beauty. We work under a turnkey principle, so it won't be time and effort consuming for you to coordinate the project, search for equipment or plants. Our employees are skilled and have all necessary work-related equipment available. This makes the process so easy that our customers usually find themselves in a real fairy tale where their most daring ideas come true as if with the wave of a magic wand. Thanks to our approach where a client gets a no-fuss solution makes the LoraShen unique. Use our possibilities and make your dreams come true!
Now let's look in detail at what we offer!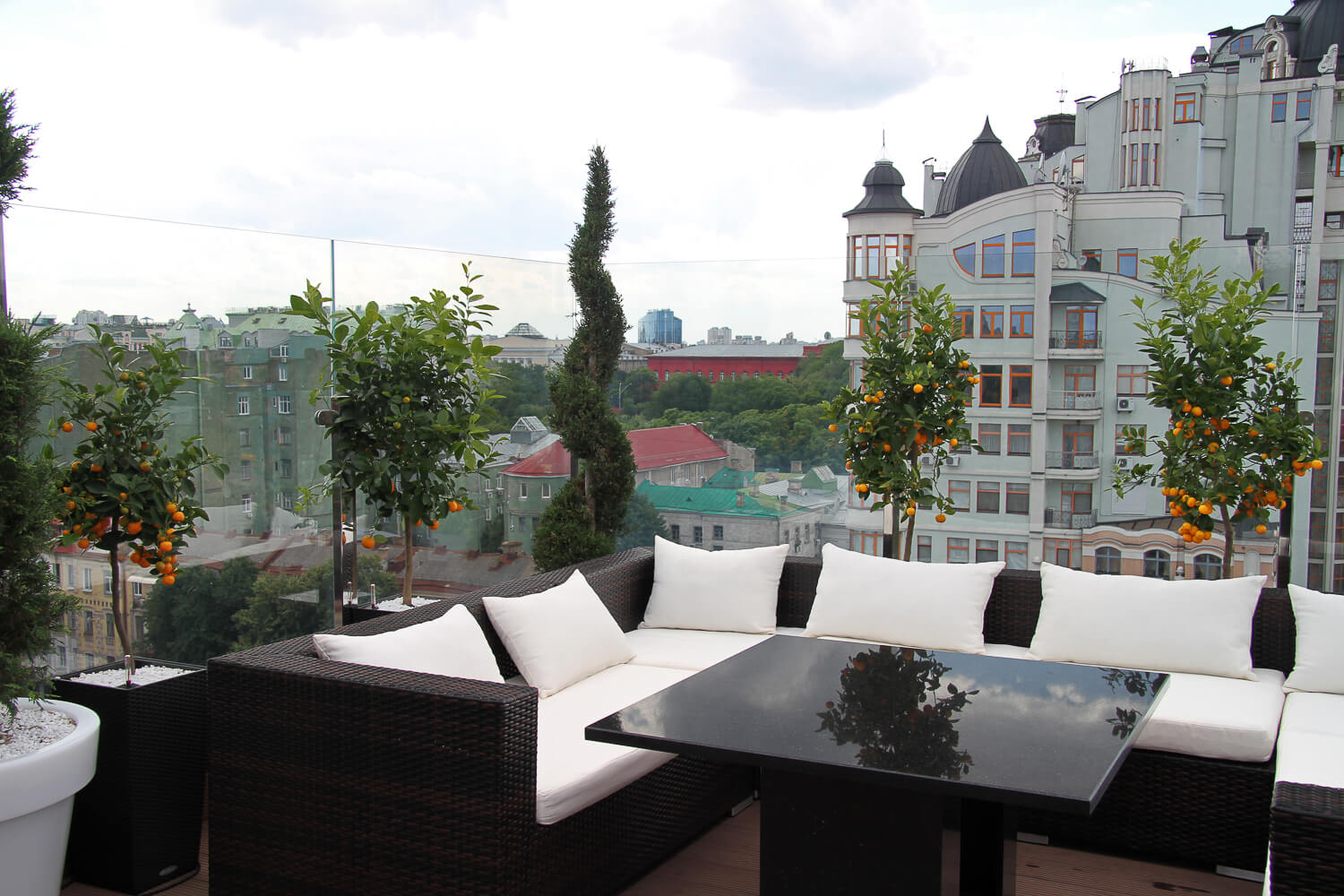 Skillfully selected plants.
Green design for balconies and sunrooms requires plants, and this is where certain important moments need to be taken into account. For those who doesn't know them and wants to pick plants individually, this may become a waste of means. However, if you contact LoraShen experts, they will pick necessary greens taking into account all the aspects to guarantee healthy and proper development of plants during their use.
Before choosing plants, the first step for our experts is to get information about the ambiance, including available lightning, shaded areas, sun illumination and how its positioning within the interior, wind characteristics, temperature, etc. Having obtained this data, our staff will proceed to selecting the plants. This approach ensures efficiency of your funds that you invested in green design for the balcony or rooftop, which is very important when selecting a contractor. Once implemented, our projects have long life, and we provide guarantee for our work.
If you are in search of a contractor, make sure you give attention to these strengths – this will allow you to obtain the best result ever – both in terms of cost-effectiveness and quality.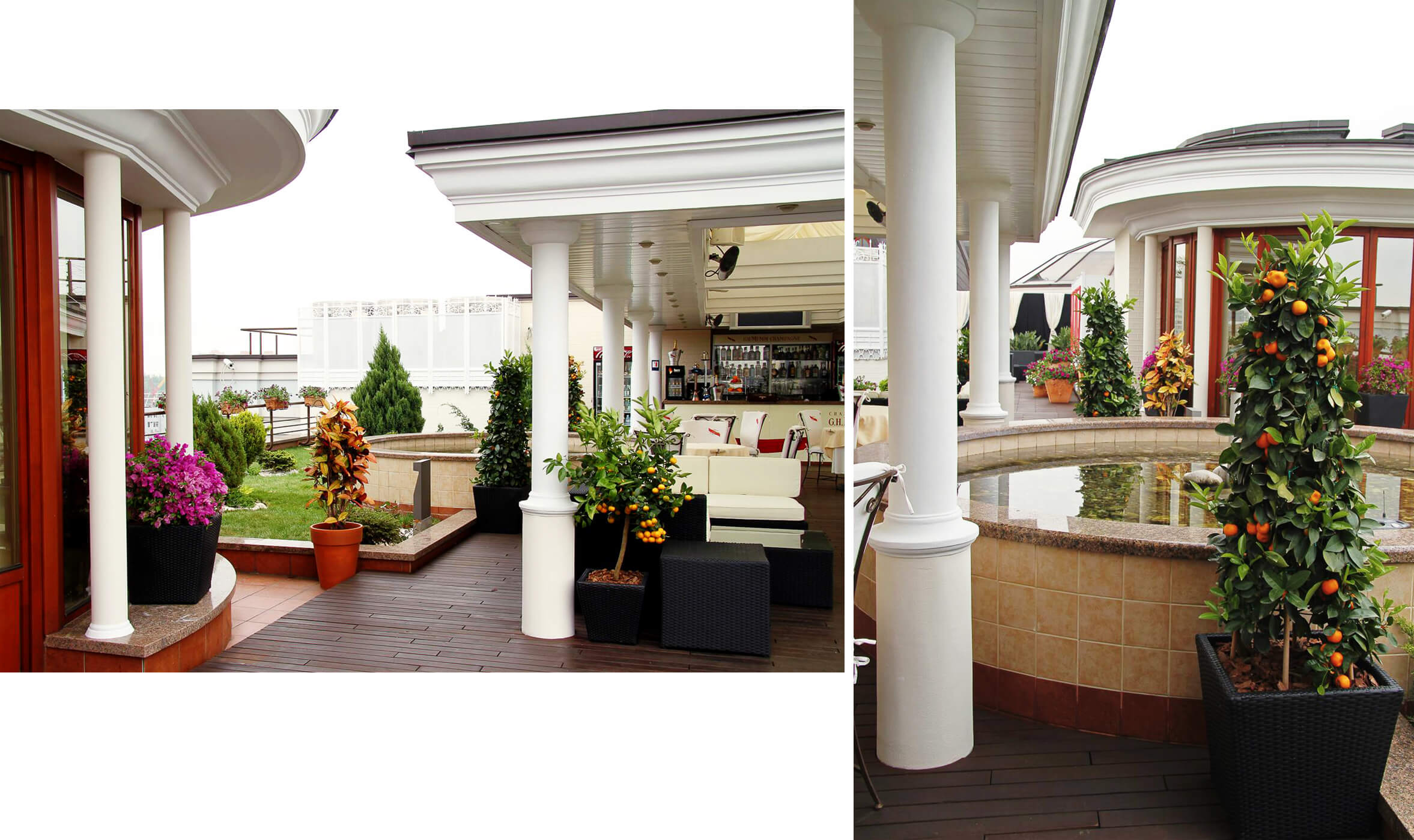 Custom selection of interior décor items.
Individual approach is what makes us stand out. This is not about regular things, what we mean is that when developing a project, we are very attentive to the needs of our customer – their taste, style, wishes, preferences in the interior and so on. For us, it is important not to just deliver a beautiful interior, but to ensure our client feels as much comfort and harmony in the created environment as possible. This is how we see a process when it comes to setting green design for rooftops, balconies and sunrooms.
Our experts will deliver you a unique project that will merge harmoniously into reality and give maximum positive feelings to the client. For that purpose, we have everything we need, including equipment and materials, traditional and innovative technologies: we use horizontal greenery or vertical green walls for a balcony or sunroom, we offer custom watering system and simple taking care for the plants, we will pick matching flower pots and a variety of décor items. In our arsenal, we have everything needed to give to your interior individual identity and ensure the work is of top quality.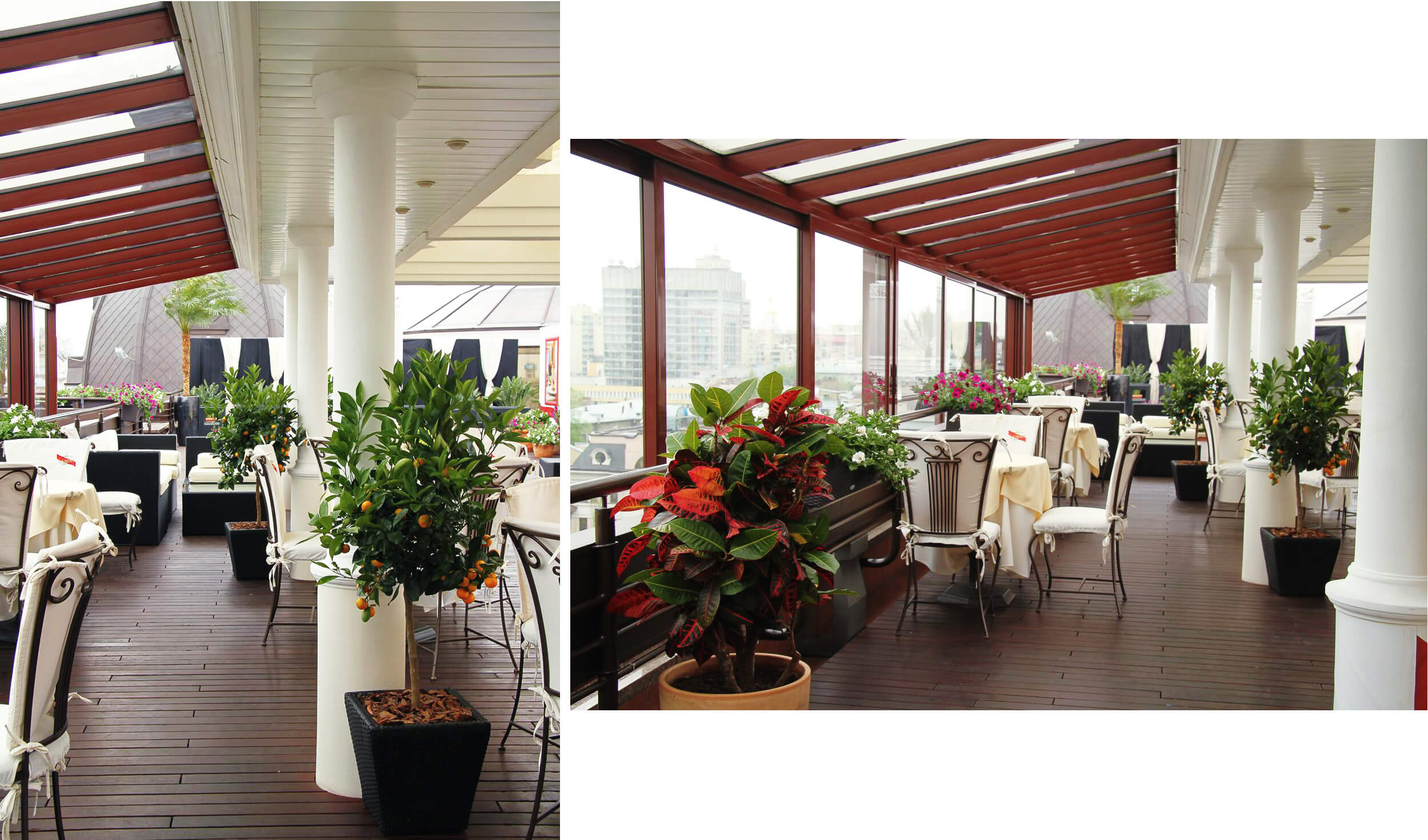 Security control
Vital aspect of our work is to analyze all factors that may affect the implementation of the project and further operation. We are very sensitive to the issues of the customer security, so we set off to work only having analyzed the aspects such as:
type of balcony or rooftop
resistance to temperature and wind effects
fastenings are secure, etc.
It is important not to just plant the greenery in a cache-pot, but to make sure they survive strong wind and other stress. This ensures our client has as little difficulties and money spending when taking care after the plants as possible. Make sure you pay particular regard to this advantage and if you are in search of a contractor for the rooftop, balcony or sunroom green design, opt for the service provider that pays careful attention to this matter.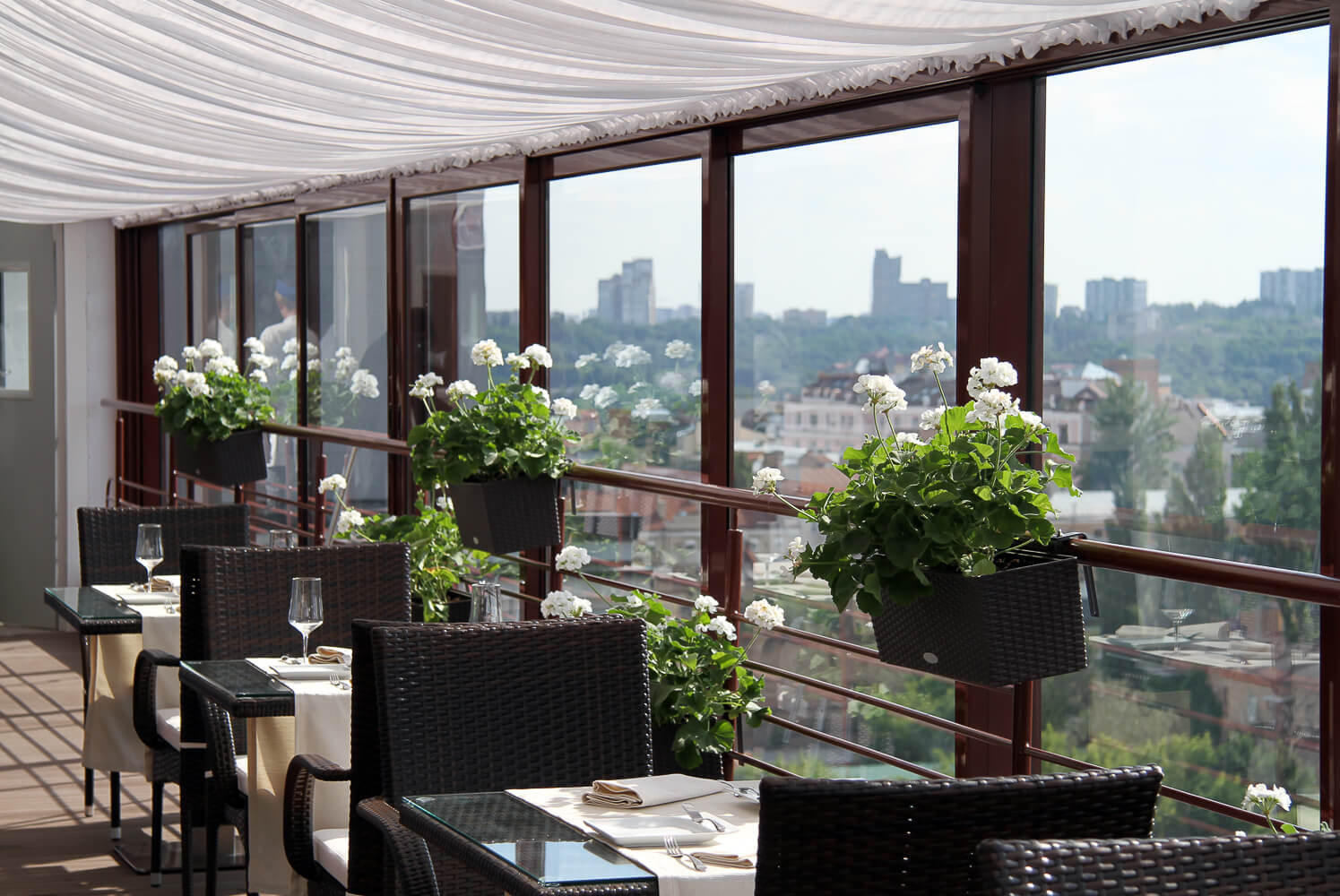 Further, the cooperation is structured as follows:
Our employee visits your location to collect all necessary information
a vegetation project is then prepared, that would reflect all the information obtained
you approve the project
LoraShen specialists complete all works on a turnkey basis
the work is delivered to the customer in a timely manner.
For consultations or to order services, please call us on:
+38 (067) 247 79 71
+38 (044) 492 28 38

We will also be happy to have your request at: [email protected]
We guarantee top quality, timeliness and compliance of our works with the project. You can rest assured your expectations will be fulfilled and you can enjoy the harmony and beauty that will become an inherent element of your interior.
We cover the entire Ukraine – Kyiv and nearby area, Lviv, Kharkiv, Dnipro, Odesa and other cities. High-level professionals applying modern techniques and machines in their work are at your service. Apply to our company to order a balcony or a rooftop green design. Competence and technology can work wonders!