LoraShen collaborated with Prima Maria to create fantastic scene that looked as if it came from canvas of the brilliant artist Maria Prymachenko.
LoraShen invites us to enter the spring with flying colours, sincerely, creatively and naively inspired. Yesterday, on the 20th of March, the Fairmont Grand Hotel hosted the Junior Fashion Week organized by Special You magazine, with LoraShen being the key decorator for the event.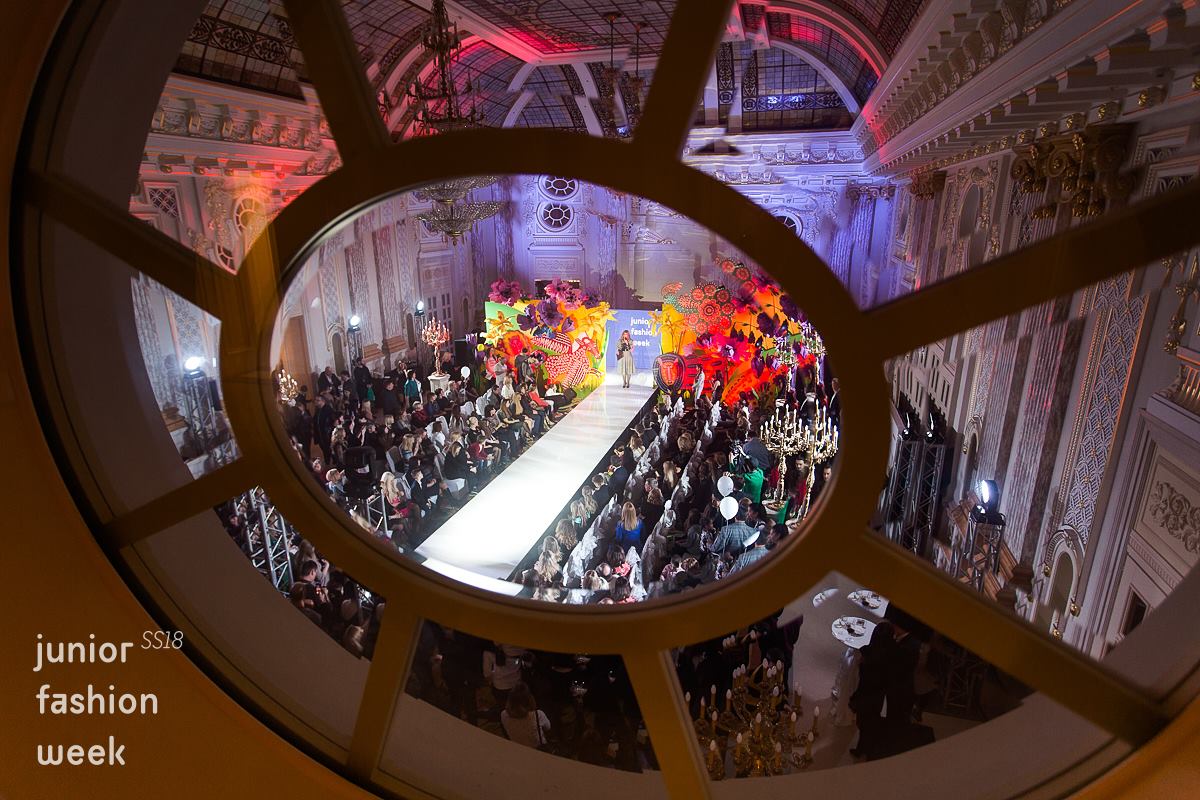 Fantastic Prima Maria animals and birds brought into the world by the genius of the Ukrainian artist Maria Prymachenko found their place in the shadow of wonderful flowers created by LoraShen. The stage design for the show conveyed the spring energy with its bright colours: huge LoraShen anemones and daffodils – spread the breath of flourishing nature; amiable animals and fabulous birds by Maria Prymachenko radiate the energy of life and the power of nature. This magical garden is filled with a diversity of bright colors. Flowers grow huge, while animals and birds hide in dense spring jungle. This garden pictures the world how children see it, in a symbolic and unique manner. Here, everything is infused with purity and innocence, and at the same time it is charged with special magic that limitless child's imagination creates.
The decorative garden with a whirlpool of colors set the tone and the mood for the event, allowed the guests to clearly understand the new trends, emphasized trendy shades and embodied symbolic children's' pure perception of the world.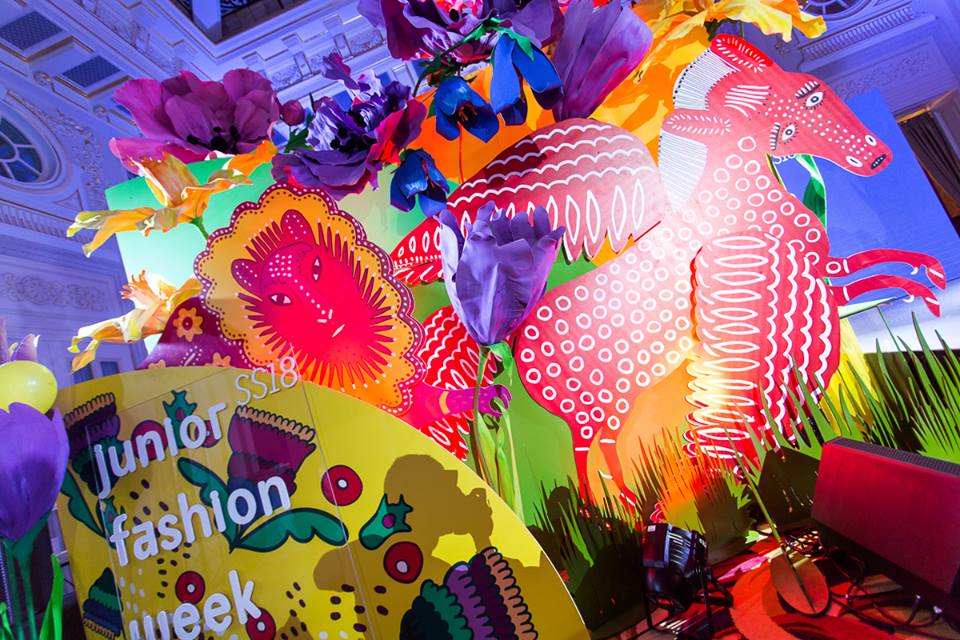 About the Prima Maria brand and Maria Prymachenko.
Prima Maria is a brand that is built upon the artworks by the brilliant and distinctive Ukrainian art naїve artist Mariia Prymachenko.
Mariia Prymachenko's fantastic animals and birds "come to life", exotic flowers bloom into fancy patterns. The artist's works are an explosion of colors and shades, their complex and artful ornaments enchant. They are filled with inner energy and expression. There is that special magic about her art, as if we can witness with our own eyes how the animals move, breathe and grow. Today, we can see the works of this ingenious artist in a new perspective.
Nowadays, many sectors of life employ her fantastic patterns. Mariia Prymachenko's art extends into fashion, entertainment and life-style design...