Any bouquet of flowers for March 8 will be a nice gift for a woman. However, you should not immediately buy the first bouquet that caught your eye. On this holiday, you should pay attention to the accepted etiquette, which helps to give a bouquet suitable for this occasion for a women's holiday.
Recommendations of specialists in choosing flowers for March 8
Experts in the field of floristry recommend giving primroses for International Women's Day. Classic roses on this day are not the best option. This is due to the fact that roses are often given in winter. Therefore, with the advent of spring, it is better to give flowers on March 8 as other plants.
First of all, you need to pay attention to:
tulips;
crocuses;
hyacinths.
However, if you feel that a woman expects a gift from you in the form of a bouquet of roses, then why not give it to her. For people who do not know about flower etiquette, florists recommend choosing bouquets of roses with pink and variegated colors. Such plants are well suited for women of any age. Red flowers are given only to women with whom they are in love.
To choose flowers for March 8, which will stand for a long time, you need to choose plants with green or half-opened buds. When buying roses, you should pay attention to the leaves that are under the bud. They must be directed upwards. When buying flowers, always inspect the condition of the stems, petals, cuts, and buds. Only in this way you will be able to choose a bouquet that will delight you with its fresh appearance for a long time.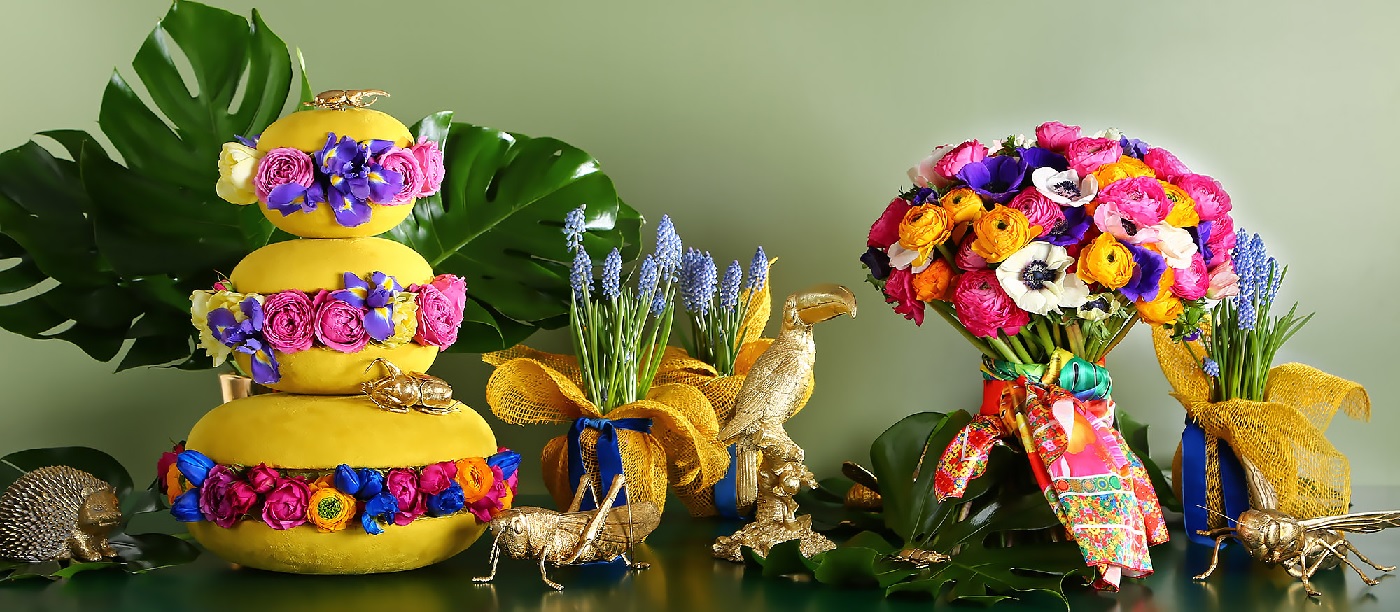 What kind of flowers do you give your girlfriend
On the holiday of March 8, a girl can be presented with a magnificent and chic bouquet that will win her heart. You must place an order in advance so that you have the opportunity to give a gift first. As an addition to a flower present, you can choose a sweet, a plush toy or a small souvenir.
The answer to the question of what flowers are given to beloved girls on March 8 lies in the age and your relationship. If you appreciate and love a girl very much, then you probably want to buy a bouquet of scarlet or red roses. During this period, men also have the opportunity to order chic author's bouquets from such plants as:
tulips;
snowdrops;
daffodils;
orchids;
lilies of the valley.
Pay attention to large bouquets of primroses. Such flowers are inexpensive, which allows you to purchase a large composition. The larger the bouquet, the more impression you will be able to make on your girlfriend.
For the holiday of March 8, florists create special bouquets of tulips. They differ:
large color palette;
airiness;
bulk structure;
pleasant aroma.
If you present a bouquet in the form of a mix of tulips, you can be completely sure that your gift will be appreciated.
Choosing a bouquet of flowers for the wife
When choosing bouquets for your wife, you need to give preference to those flowers that your wife likes. Of course, you can experiment, but it is better to do it very carefully. If your wife loves surprises and is not capricious in receiving gifts, then you can give her flowers such as:
tulips;
roses;
peonies;
orchids;
ranunculus;
lilies.
Your wife will be very pleased with bouquets of peonies, which are distinguished by lush and airy buds. Bouquets in combination with roses look bright and elegant. Such flower arrangements are distinguished by a luxurious look and will definitely appeal to every woman.
When choosing flowers for your beloved wife, you can use the services of professional florists. Unlike simple bouquets on the market, they create original and unique bouquets.
What colors should you refrain from when giving a gift?
The most popular flowers on March 8 are the number one gift on this day. However, some men try to show originality and therefore pay attention to other plants and bouquets. However, the lack of knowledge of flower etiquette can cause them to make a mistake. After all, there are flower arrangements that should not be given on this holiday. To make the right choice, you need to understand all the intricacies of the flower business or seek help from an experienced florist.
It is important to know that on International Women's Day you should not give artificial flowers. They are suitable only for interior decoration.
A woman obviously does not want to receive flowers from a man that have visible defects on the stems, leaves or buds. This not only makes the bouquet less attractive, but also indicates that the flowers in the bouquet will soon wither. Therefore, carefully inspect the flowers for various defects and, if any, refuse to purchase.
Do not take bouquets that are decorated with a large number of decorative elements. If there are a lot of them, then they will take away the attention from the beauty of the flowers themselves. Also, do not give your loved ones yellow flowers on March 8th. In the minds of people, this color is still symbolized with separation, so you should not give them to people who can take it literally. Give your beloved girls and wives flowers in pastel colors. On the holiday of March 8, it is worth excluding gifts from flowers of dark shades.
Bouquet of flowers or plant in a pot
Giving a bouquet of flowers or a plant in a pot depends on the preferences of the woman. This is a purely individual decision. First of all, you need to make sure that the gift itself is liked by the person dear to you.
Flowers in a pot on March 8 should be given to women who prefer to decorate the interior of the house with indoor plants. Some women do not want to be given cut flowers, but want a living plant to grow. In this case, feel free to buy plants that are not in her collection.
Recently, orchids in pots have been very popular. You can choose from such popular types as:
phalaenopsis;
cumbria;
cymbidiums;
vandas.
Also, everyone is happy to accept such flowers in a pot as violets. Many housewives are fond of breeding these particular plants. Avoid buying cacti and other thorny plants on March 8th.
What flowers are given on March 8?
International Women's Day falls at the beginning of spring, and therefore it is important to give primroses. Tulips, crocuses, lilies of the valley and snowdrops are very popular. Although roses are not primroses, they are also in high demand among buyers.
Why give flowers on March 8?
Flowers can express your feelings without words. Men do this with a gift for women in the form of a bouquet of flowers. On International Women's Day, it is especially nice to receive a beautiful bouquet of flowers from a husband or boyfriend. On this day, all women receive special attention, and it is convenient for men to express this with the help of a flower arrangement.
What bouquets of flowers are the most popular on March 8?
The most popular bouquets for March 8 are bouquets of tulips and roses. First of all, you should pay attention to the bouquets, which are collected from tulips of various shades. Also popular are lilies of the valley, snowdrops, crocuses, daffodils and other primroses.
How to give flowers in an original way on March 8?
If you want to give an original gift, then seek the help of professional florists. Only they are able to create an unusual and stylish composition, taking into account floral etiquette. You can give flowers in an original way along with an additional gift and personally composed congratulations.