Choosing a bouquet for September 1 - useful tips from LoraShen specialists!
Notebooks, diaries, briefcases, uniforms - preparations for school days have been in full swing since the beginning of August. But for some reason, many people postpone the choice of colors for teachers on Knowledge Day to the last moment. We offer you to take care of the bouquet in advance too, choose cool flowers together with your child in our online store and simply cross this task off the to-do list, and on the eve of the holiday we will make a bouquet and deliver flowers to your school without additional reminders at the time agreed with you .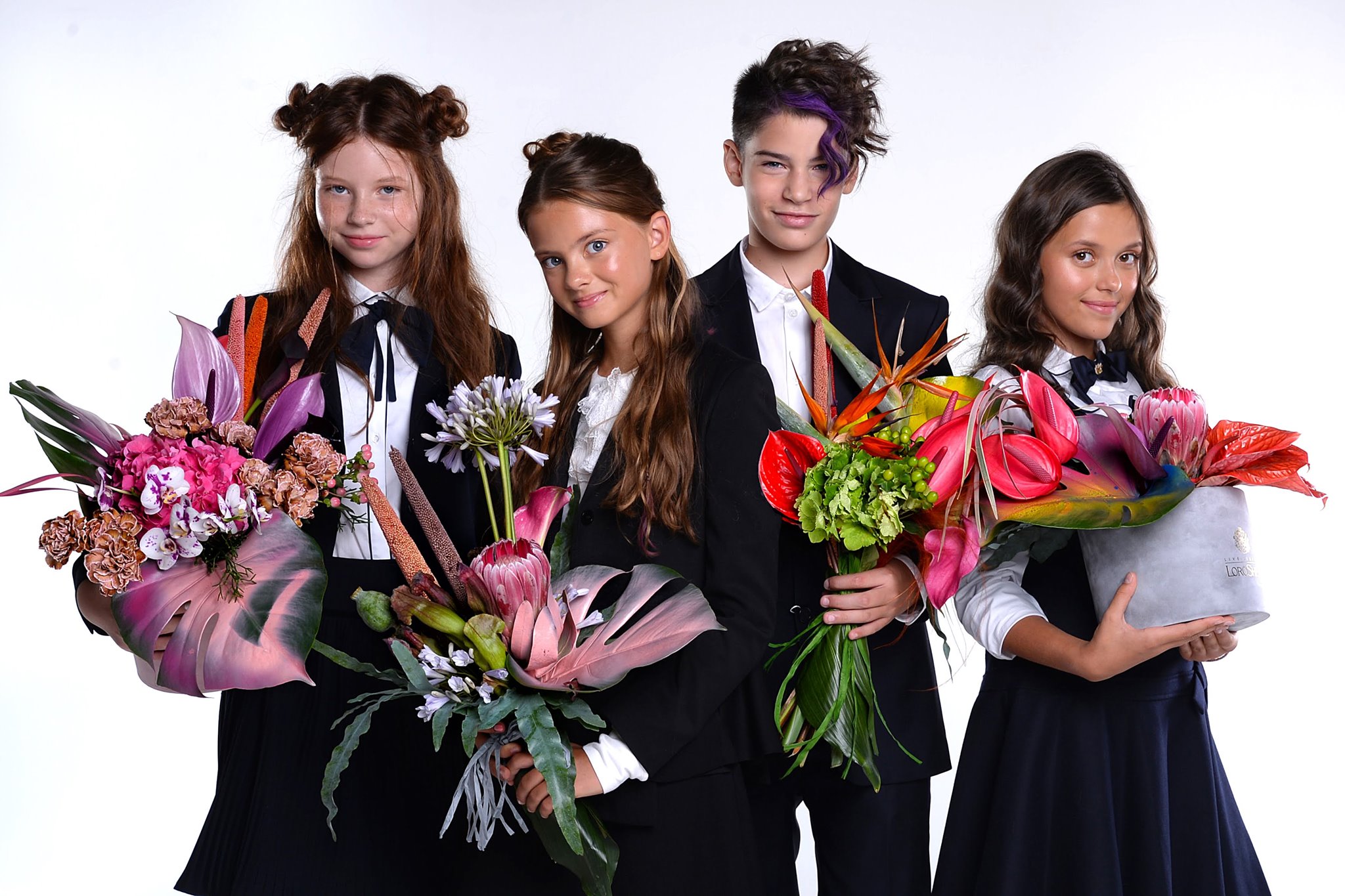 What are the most fashionable and relevant bouquets for September 1 for the first teacher, class teacher or school director?
We know that every parent tries to buy a bouquet for September 1 in the original design so that the child receives only positive emotions from the first Day of Knowledge. A flower arrangement can serve not only as a gift, but also complement the external image of your child, match it with the color scheme, be proportionate and not heavy for your student. It is also important to catch the subtle hints of fashion trends that dictate fashion in the flower market today.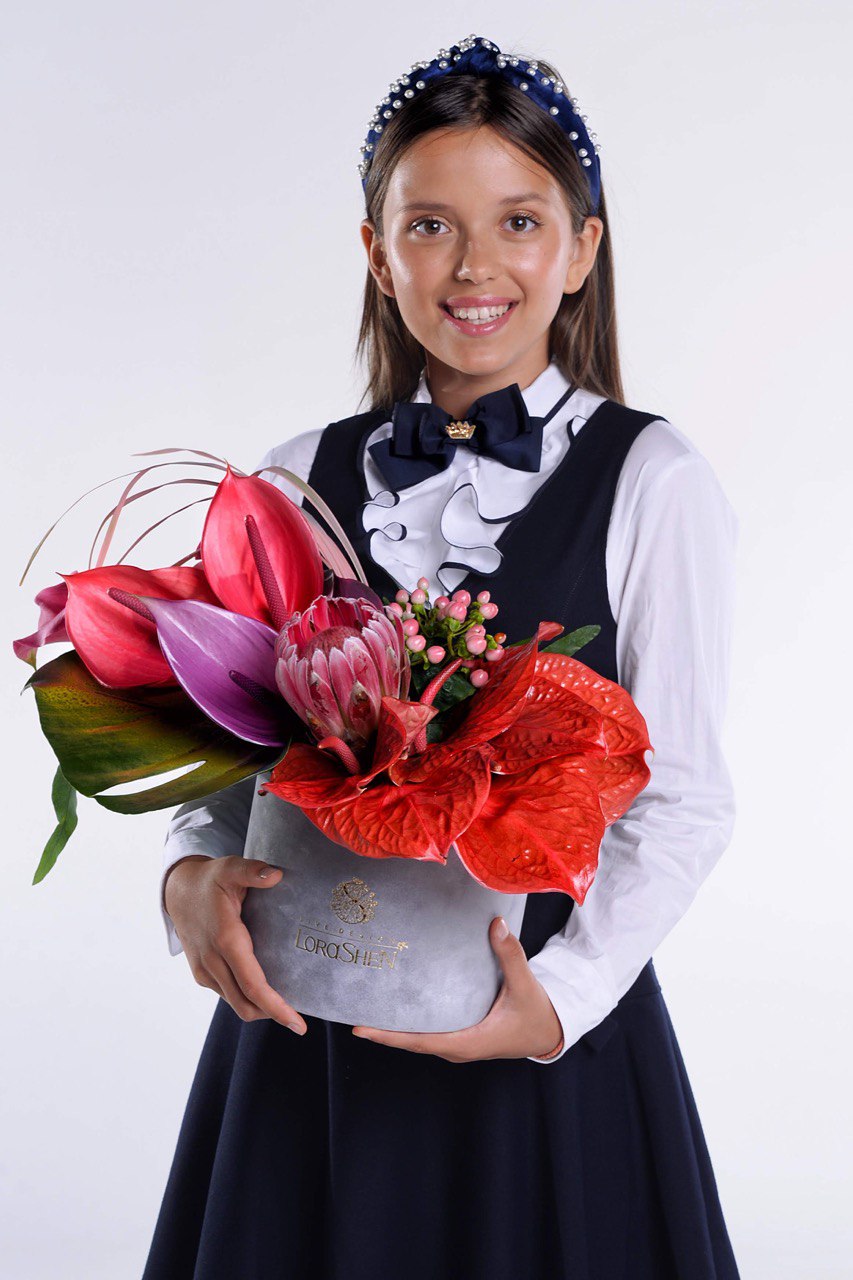 The team of florists has prepared for you their own ideas that have formed unique trends in floral fashion. We offer to give flowers to the teacher on September 1 in one of the following options.
Trend №1: Roses in a hatbox
The flower arrangement in the box retains its shape well and is protected from external factors. Bouquets of short roses are made with great taste in different colors. You can pick up flowers to match the hat box in the following colors:
yellow;
white-green;
light pink;
blue.
A flower arrangement is an exclusive gift that will delight any recipient. Thanks to the hat box, the original bouquet for the teacher on September 1 can be immediately put on the table, saving the teacher from the extra fuss of looking for a vase.
Trend №2: Hydrangea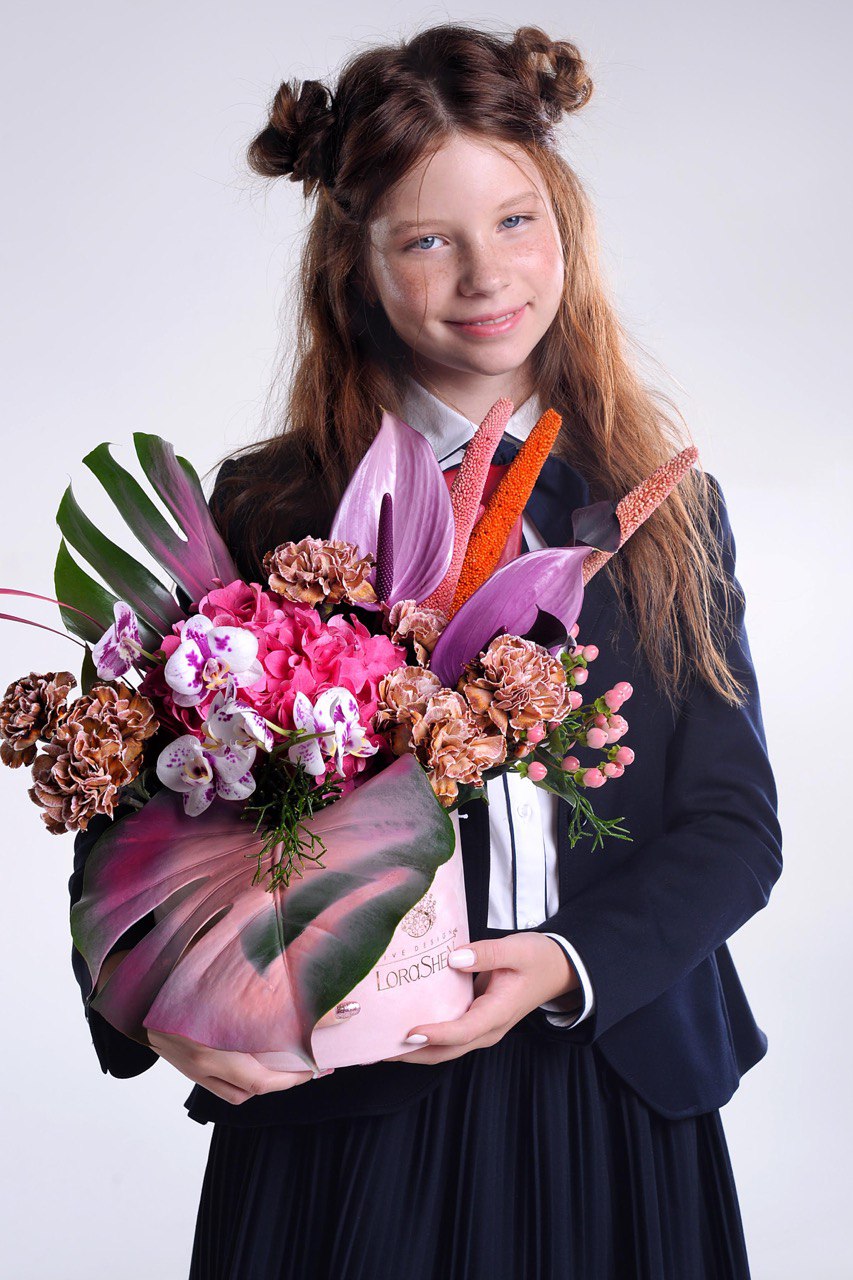 Lace flowers look great in the hands of first graders. The shape of the plants resemble fluffy gentle clouds, this allows them to create a beautiful bouquet of spherical shapes for September 1. Also, these flowers harmonize well with other plants, and therefore our florists can create not only mono-bouquets, but also combined options, where all the elements will be concisely combined with each other.
Hydrangeas symbolize the gratitude that the student will express through living and fresh plants for his teacher.
Trend №3: gypsophila
Herbaceous flowering plant looks great in combination with other flowers. With their help, you can arrange a bouquet with roses, tulips, carnations and hydrangeas. Gypsophila are distinguished by miniature flowers, which, when closed, do not exceed 1 cm in diameter. In one bouquet of flowers on September 1, they will look magnificent and attractive. These are airy and light plants that will quickly create a joyful mood. Florists will take care of creating an original bouquet in bright packaging.
Trend №4:Composition with strelitzia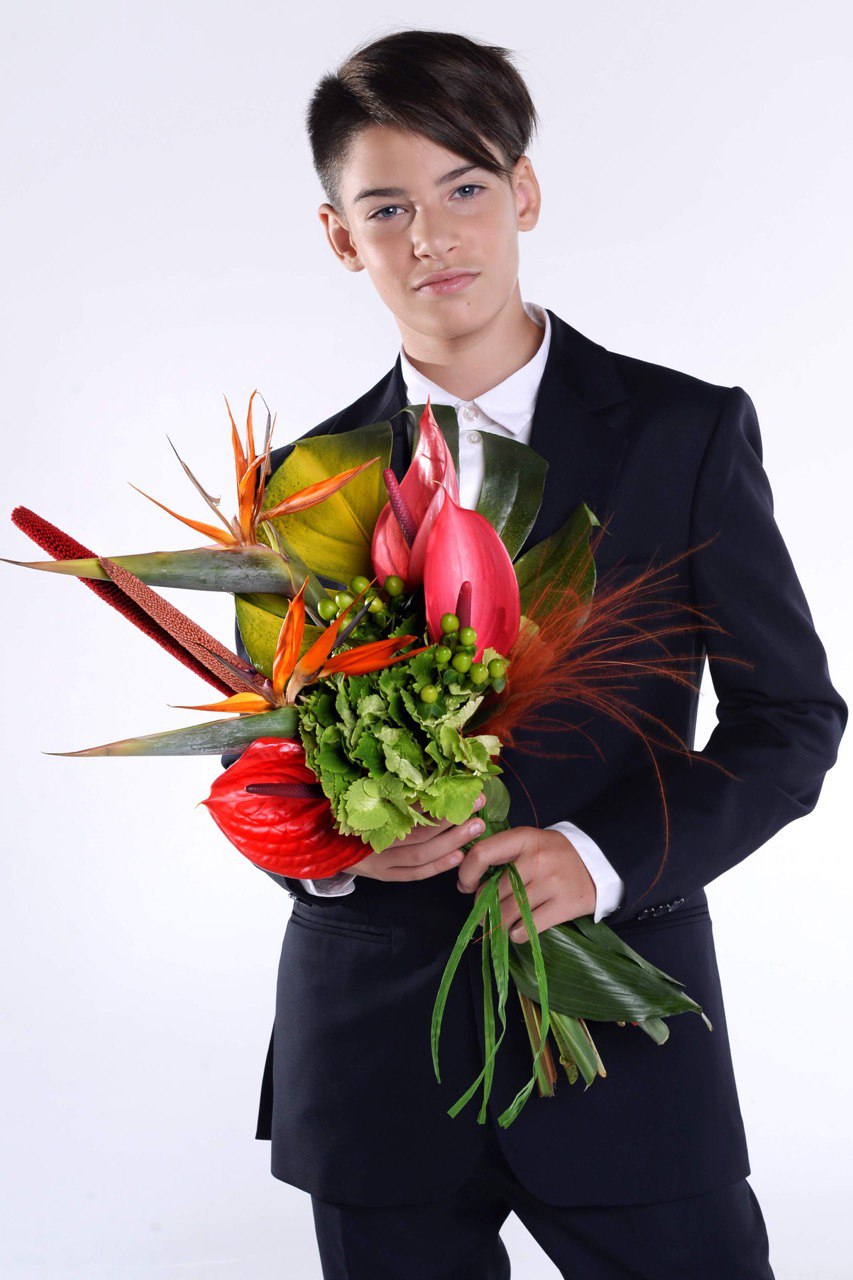 A bright composition with exotic flowers will be an original and unforgettable gift on Knowledge Day. A bouquet with an exotic fashionable flower will be immediately noticeable in the hands. Strelitzia features are in its unusual shape and high stem. This allows you to create non-trivial bouquets with an unusual idea. Our florists will create a memorable bouquet for a schoolboy or schoolgirl.
Trend №5: Bouquets-intellectuals
To form a stylish bouquet for September 1, flowers with thin stems are selected. For example, callas, amaryllis, lilies are ideal for this kind of bouquets. They are collected in one composition, in which a thin stem is formed, and the upper part flows sharply into a lush inflorescence of bright and colorful flowers. Such a bouquet will be easy to carry for first-graders, who sometimes find it difficult to hold massive flowers until the moment of its solemn presentation to the teacher.
Trend №6: literary rendezvous
A book can be an alternative to a hatbox. Flowers are carefully fixed in a literary work in a special floristic "oasis". This is a symbolic and original gift. After all, the book represents a source of knowledge. Such a present from a student will be a real surprise for the teacher.
Trend №7: Floral Wings
Compositions of sunflowers, roses, dahlias, daisies and other flowers are combined with the original form of paper packaging. Wrapping paper is folded in such a way that it resembles a kind of wings. This can symbolize the desire of schoolchildren to comprehend knowledge with great trepidation and impatience.
What bouquet is best for your teacher on September 1st?
Making the right choice among a wide range of offers from florists is quite difficult. If you do not know what bouquet to give to the teacher on September 1, we recommend that you follow the following recommendations:
For a young teacher, it is advisable to choose flowers of delicate shades.
For a middle-aged teacher, rich colors are an excellent choice. The original design with bright accents is a great solution.
A bouquet for a male teacher should consist of classic roses or chrysanthemums. You can complement the composition with decorative greenery. It is appropriate to present a bouquet in special plain boxes.
When deciding which bouquet to choose for September 1 for a student to go to school, think about the child himself. Buy compact and small compositions that will not be difficult to carry. Also give preference to resistant plants that the student will not be able to damage on the way from home to school. You can always buy a suitable flower or bouquet with delivery in our online store at an affordable price.