Elle Man staff picked 7 creative flower arrangements in our online store, that will wow even the most sophisticated lady.
SAME AS THE THREE-STOREY GRAND BUDAPEST
A bouquet of red roses and a Valentine card are a great, yet predictable gift. What we offer is to surprise your girlfriend and give her a set of three hat boxes with each having a nice surprise inside - the first one to contain cute gifts, the second one filled with delicate flowers, and the third one with sweets.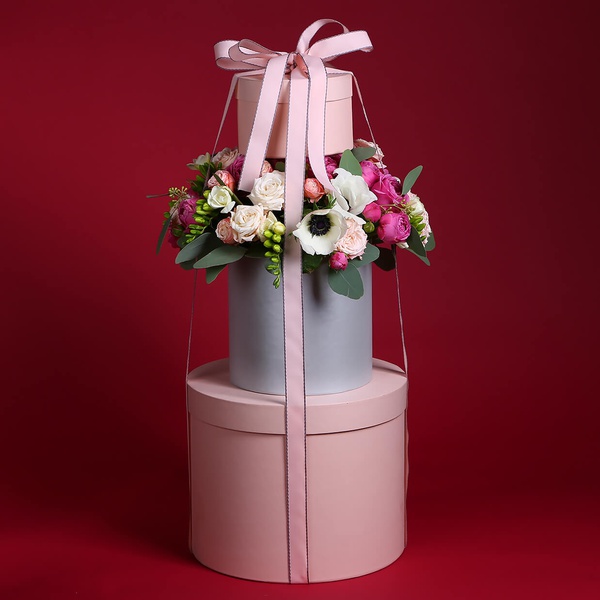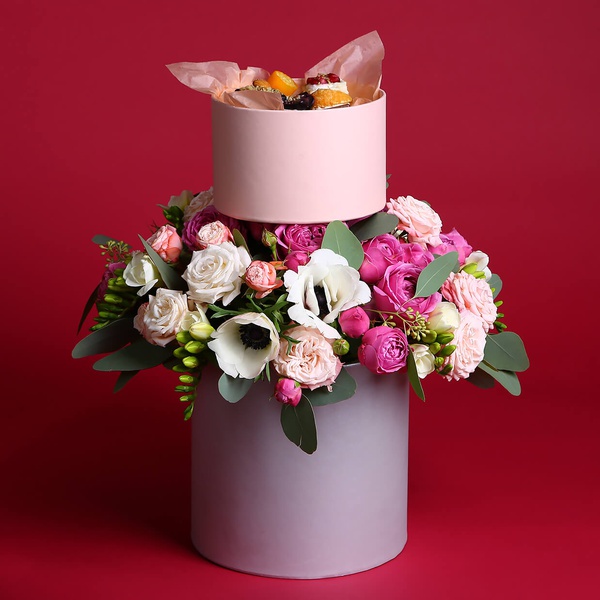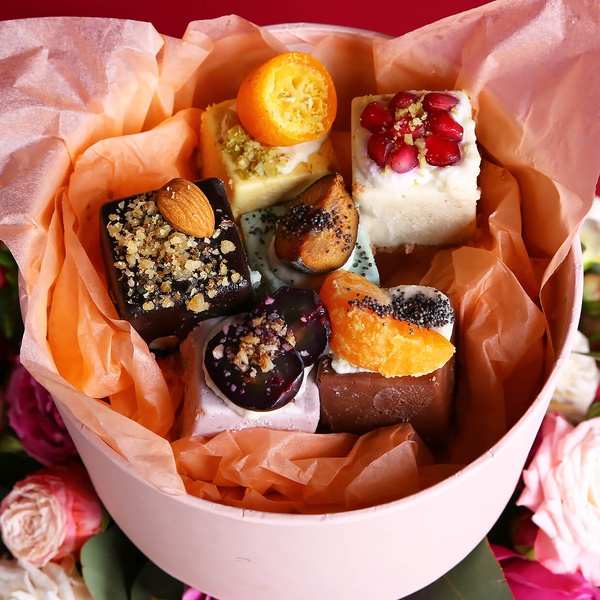 BUNCHES OF TULIP 'BROWNIES'
The LoraShen team makes an exclusive order for the 'delicious' tulip Brownie variety to be delivered from the Netherlands specially for the Valentine's Day. The deep wine and brown shades of these flowers are as sensual as a French kiss. Besides, a bouquet with these flowers will definitely stand out on the Instagram feed.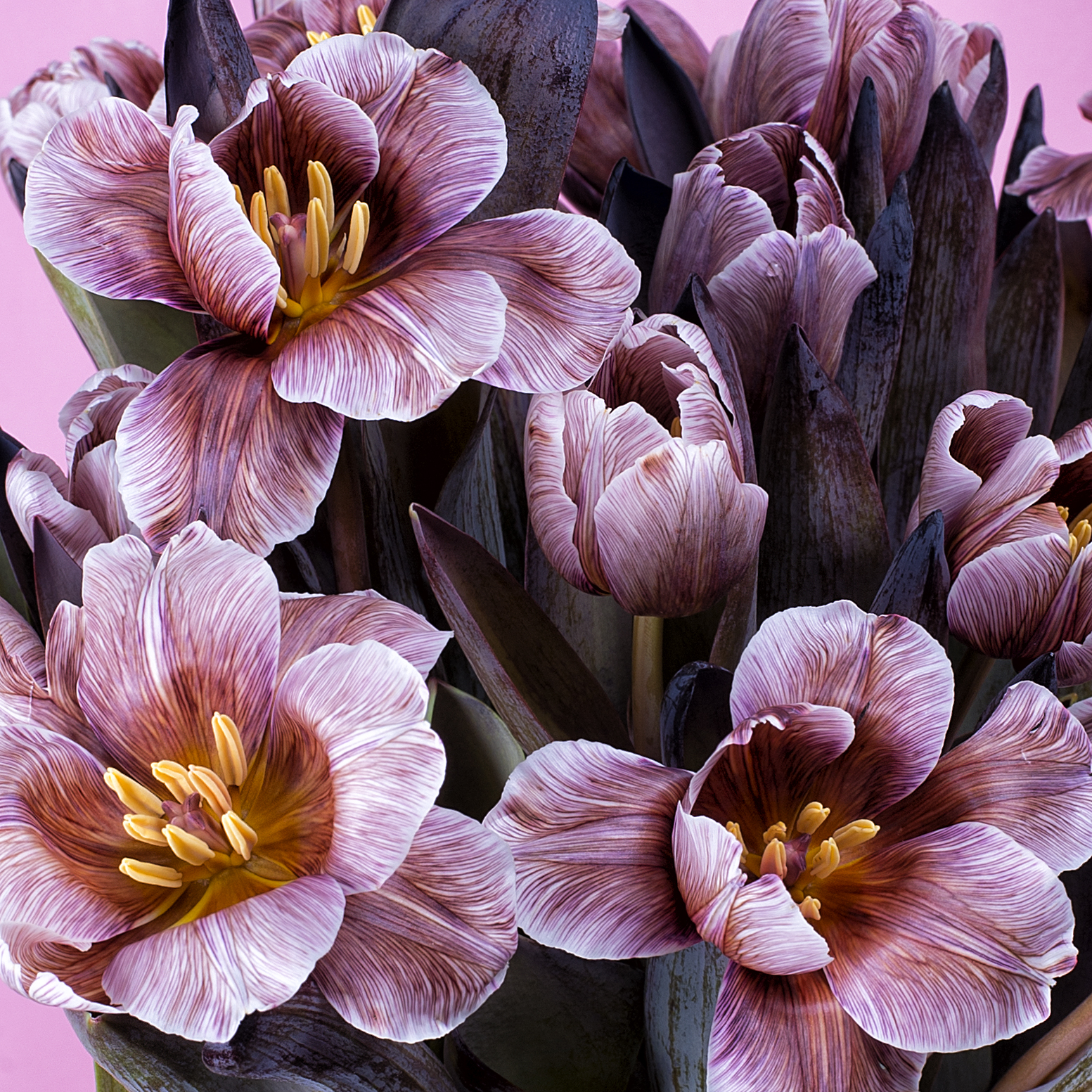 LOVE LETTERS
Believe it or not, but flowers can speak. When your heart overflows with love, don't keep it locked, write letters or deliver a flower letter in a ceramic envelope. Opt for red roses if you want to demonstrate your passion, white and lilac roses will declare your tenderness, and pink and blue roses will convey that your partner is your soul mate.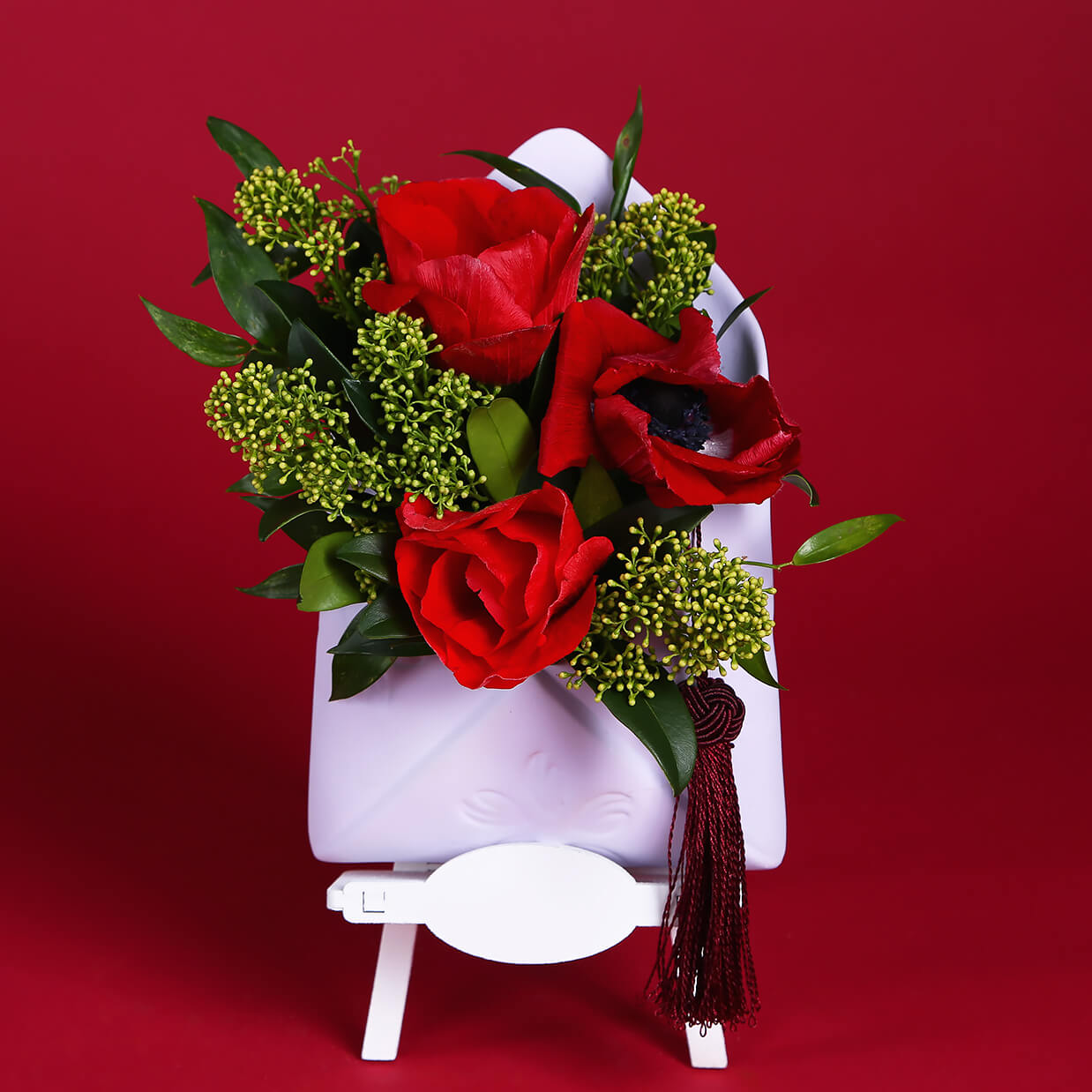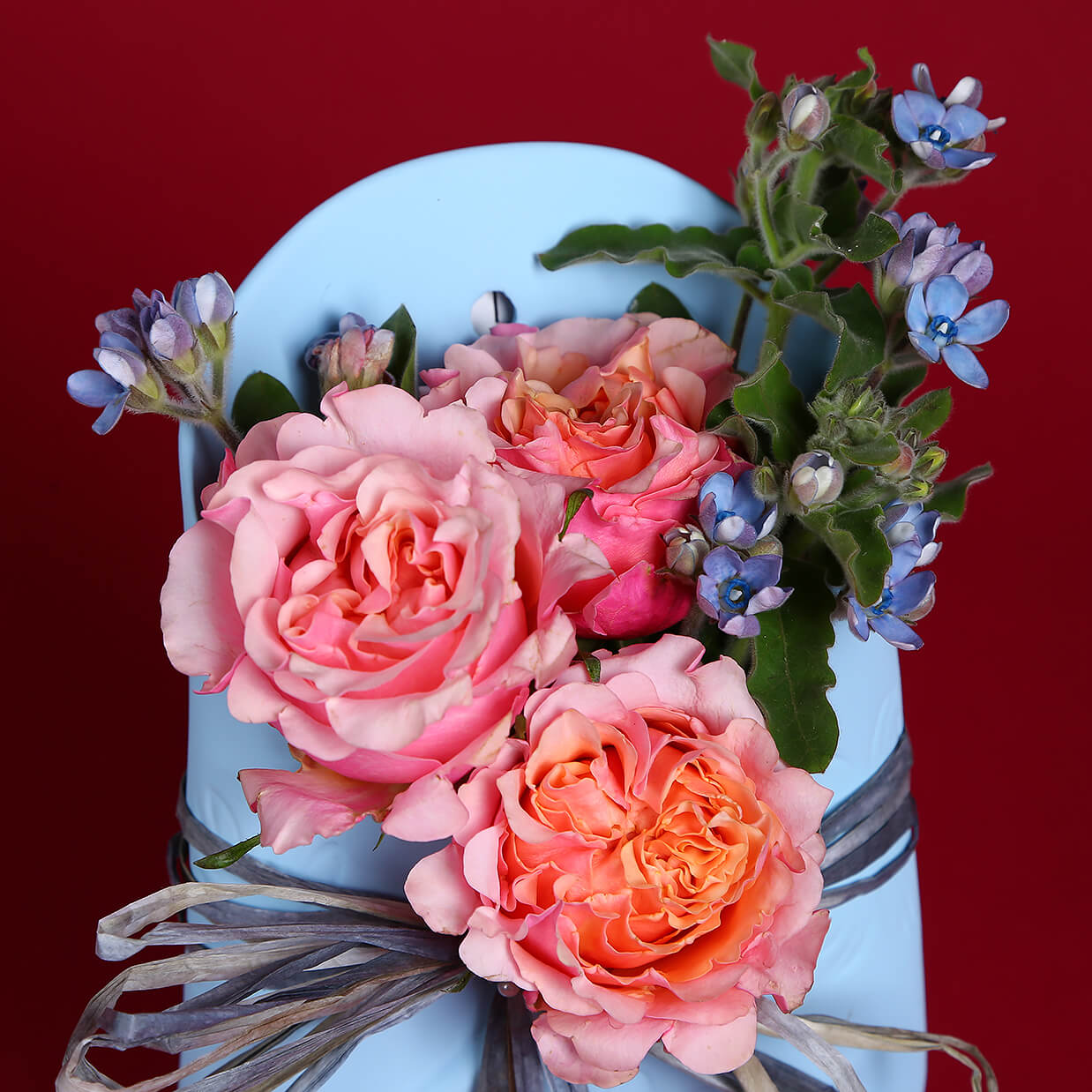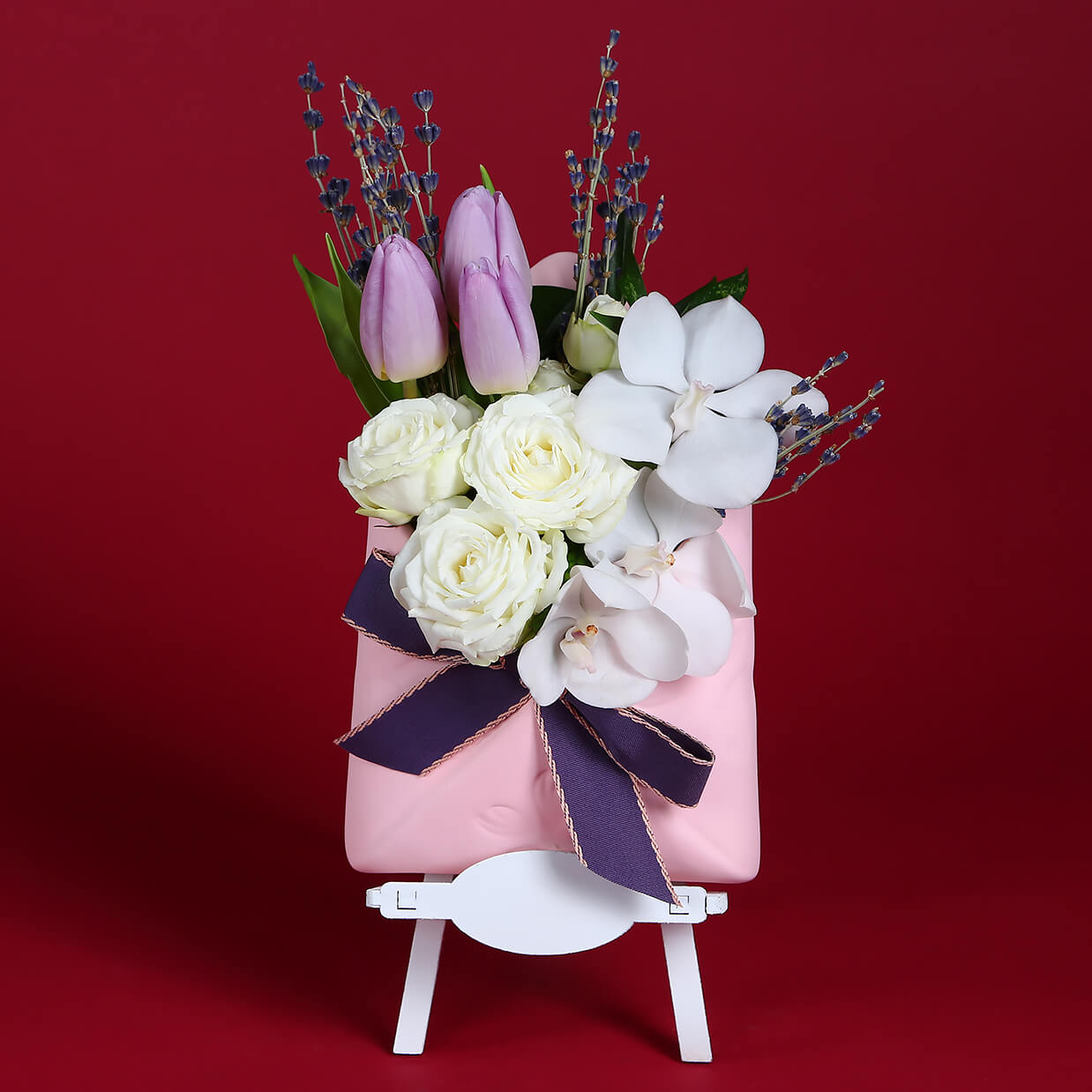 OH, BABY, YOU SO SWEET!
If your girlfriend is a child at her heart, present her a Tiffany Blue colour hat box filled with exotic flowers and handmade sweets together with a designer teddy bear.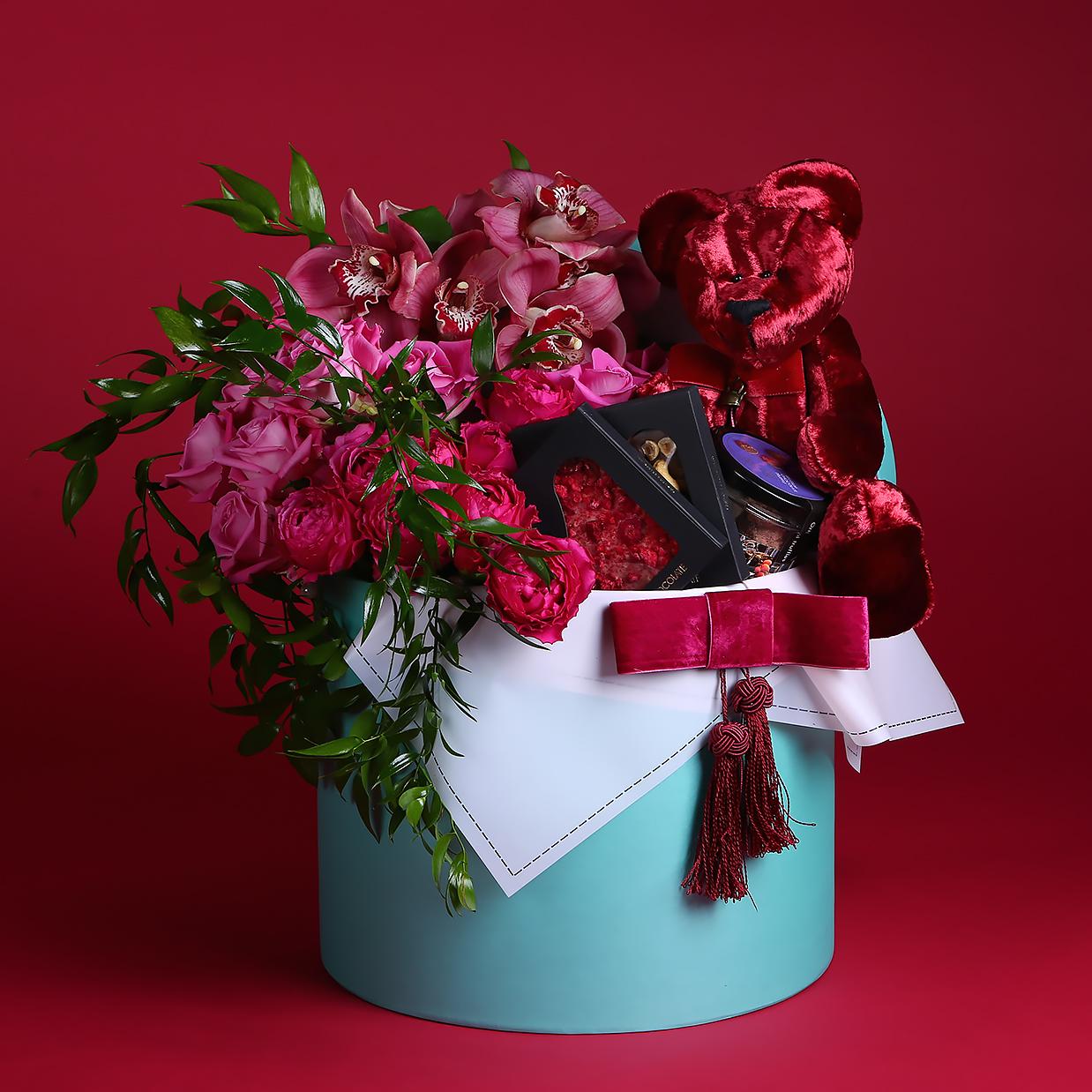 HEART OF ROSES
An elegant heart-shaped bouquet made of 101 tall roses will become the spotlight on her Instagram feed.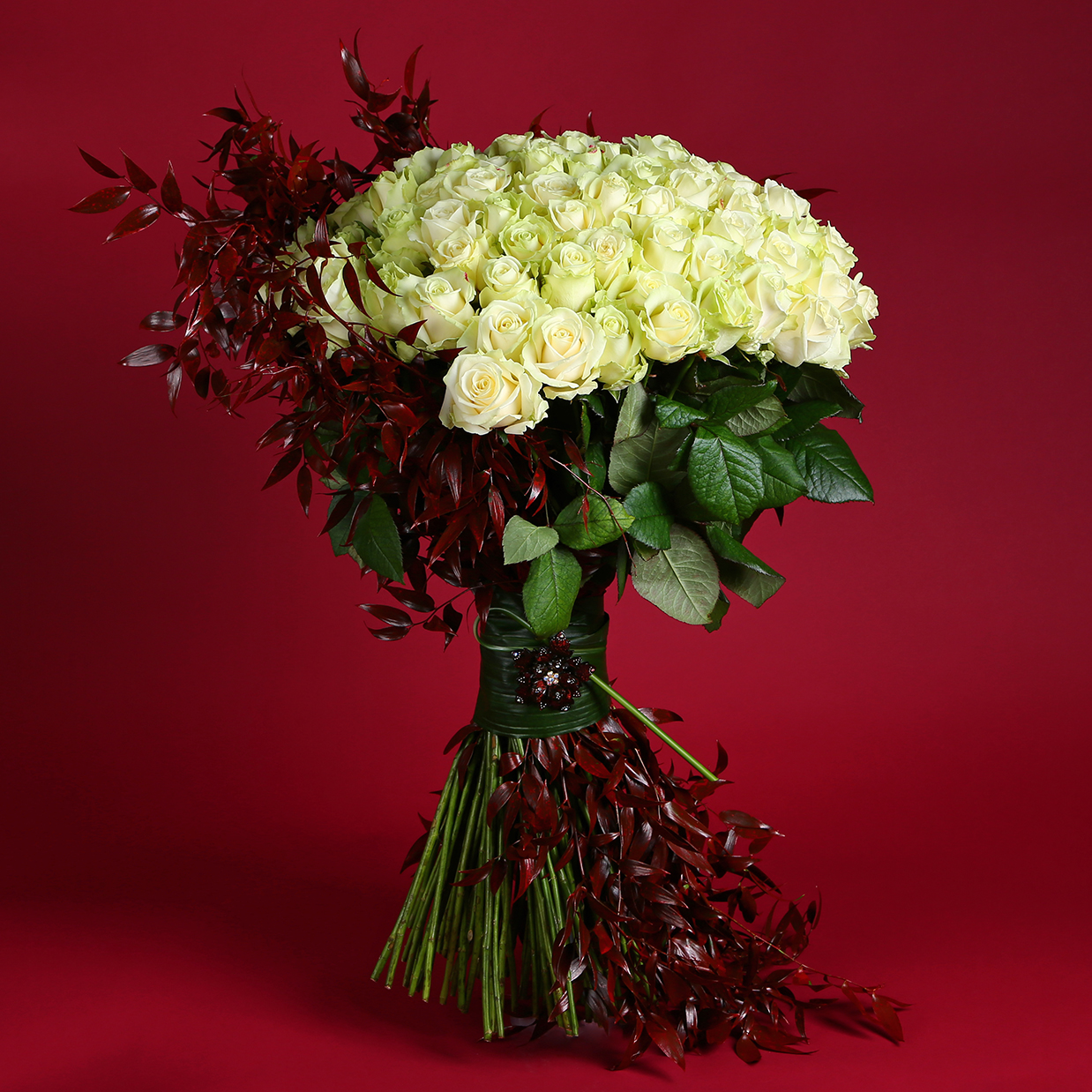 SPRING FEELINGS
What colour is love? Someone might say, it's red, but as the spring approaches more women are having a taste for bright colours… and peonies. Let's blend them with freesia, tulips, lilacs and matthiola, and voila – the best spring bouquet in the world is ready. This revel of colours piled in a XL size bouquet is complemented by a delicate tulle bow by the LoraShen florists.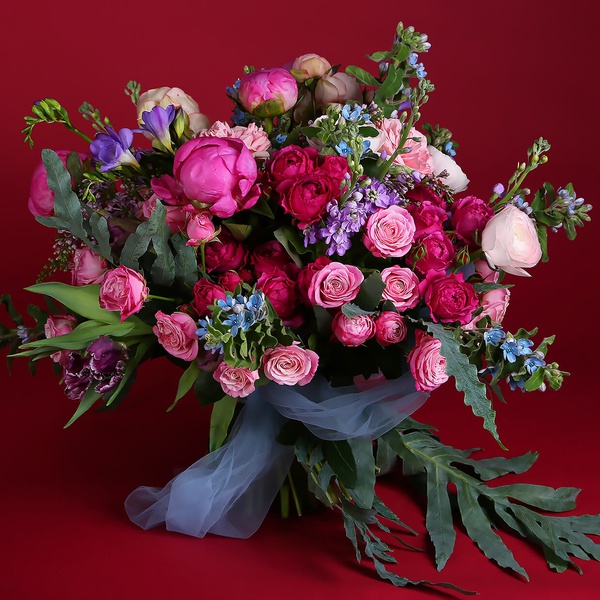 IN MINIMALISM WE TRUST
Floristry is also about trends. This season, minimalism is popular, and polygonal boxes are surely on the make. Flowers look conceptual and stylish in them, as if they were made by Celine in the Fibi Filo era. If you know that your girl is deeply into fashion, then floral arrangements in architectonic boxes is what she will like 100%.